I absolutely looooove giving gifts. As an adult and a mom, I can finally say I understand what my mom meant all those years ago when she described her best Christmas present was watching everyone else open their gifts. I get such joy from finding the perfect item for each person. Two people that are notoriously difficult to buy for, however, are my husband and my dad. They are the toughest because they buy themselves items they want throughout the year instead of waiting to receive them as gifts! I do have some tricks up my sleeve though, and these presents have thrilled the men in my life.
Big Green Egg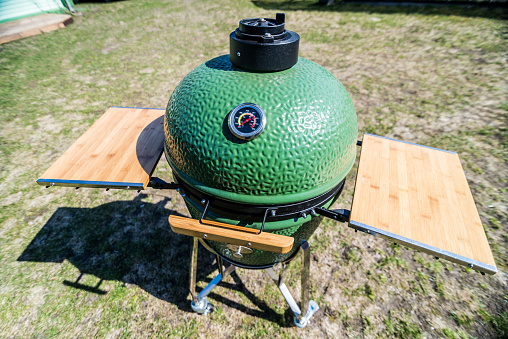 This is a big-ticket item, but it is worth its weight in gold! Santa brought my hubby a big green egg grill a few Christmases ago, and he still says it was one of his favorite gifts of all time. The green egg is so versatile. You can get the delicious taste of a charcoal grill for steaks, you can use it as a smoker for brisket or pulled pork, and you can even use it as a pizza oven. My husband's specialty is a prime rib that he makes on a green egg for Christmas eve. This present is really one for the whole family!
Specialty Knife
My dad got all the men in my family hooked on custom handmade knives from Beau Recatto. I even got my boss, another knife enthusiast, to order one of Beau's knives. He has pocket knives, filet and other hunting knives, and "cowboy" knives. They are gorgeous and the handle can be made from all different materials: mammoth, ivory, sheep horn, elk, aged copper, and more. You receive a quality product from a local small business that is unique and special. He can even engrave something on the blade! They can be ordered on Facebook by messaging Recatto Knives. This is my favorite present recommendation because it is custom and specially made with the receiver in mind.
Little Speaker with Big Sound
As a stocking stuffer one year, I got my husband one of these portable Bluetooth JBL speakers.
Even though it is tiny in size, it offers a big clear sound for a reasonable price.
Socks and Undies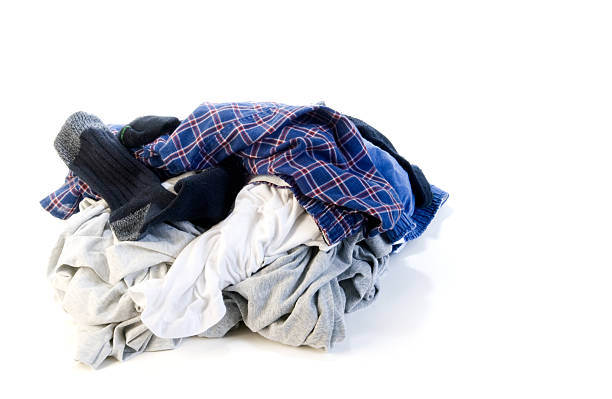 Socks and underwear don't have to be just from moms. Who doesn't love good quality socks and underwear without holes or old stretched elastic? Bombas socks are worth the hype because they are comfy, contoured for left and right, and have airflow venting to alleviate those stinky feet! These Mack Weldon undies are such high quality you won't need to replace them every Christmas! They are super soft jersey fabric, tagless, anti-roll waistband, and stay-put leg bands that won't ride up the thigh.
Cajun Rod
What Louisiana boy wouldn't be happy with a high-caliber fishing rod made in the USA? Cajun rods are carbon fiber fishing rods that are both powerful and durable. The type of rod you choose depends on the type of fishing your man enjoys, but a good pick is the Revenant or Revenant Elite for redfish and speckled trout fishing in saltwater.
A Good Pair of Boots
My dad and husband are both scared of snakes, and Santa has brought them both Lacrosse Snake Boots. These rubber boots are some of the finest quality rubber boots that are high-performance hunting boots for long hikes with snake protection.
If the man in your life isn't trekking through the swamp in need of snake protection, he would still appreciate a quality pair of leather boots. Thursday Boot Company offers resilient leather boots with "Goodyear Welt Construction" which my hubby tells me is the best. They're handcrafted, comfy, and come in many different colors and styles. Plus they offer free shipping and free returns. The style I got my husband one year is the Captain in the color Tobacco and it is a really great boot that you can dress up or down.
Sunglasses
Whether your man is watching LSU football, driving his pickup, or helping coach little league, he needs a great pair of sunglasses. What the men in my life have in common are big heads that require big sunglasses (HA). My dad loves Costa, Maui Jim, and Oakleys. After a Luke Combs concert with my husband, I got him a pair of Luke Combs edition Blue Otter Polarized glasses. I got him the matte black with green lenses and they look so nice! I got them because of the description "Handcrafted in Italy, the full-frame lightweight design and spring hinge functionality make these shades a favorite of folks with Large to Jumbo-sized heads." My dad tried them on and really likes them, so this may be a hint for my mom to snag a pair for his Christmas stocking.
What are some of the Christmas gifts that have thrilled the men in your life? Leave your suggestions in the comments.