Preparing for a new baby is a wonderful time whether you are a first-time mom or are anticipating the arrival of a sibling for your little one. I remember researching what items I should register for and all the new baby "must-haves." I read what to expect books for expecting and the first year as well as sleep training and new sibling books. I was all prepared for taking care of my little ones, but I was not as prepared for taking care of myself.
The "fourth trimester" and post-partum recovery are not often discussed. It isn't a fun topic like baby bassinets or names. It's gross, scary, and uncomfortable. But it is just as important to be equally as tender and loving to yourself after this major medical experience as it is your new baby. I have the unique perspective of having one baby naturally and one baby via cesarean section. After having both types of recovery, I compiled a list of must-have items that ease the recovery process to share with my friends.
Here are my post-partum must-haves to ease the recovery for new moms for both types of delivery.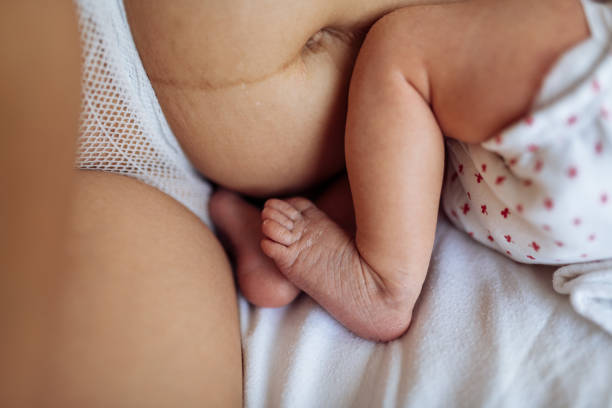 Always Discreet Disposable Underwear
Epson Salts for Sitz Baths
Dermoplast Numbing Spray
Frida Mom Instant Ice Maxi Pads
Frida Mom Peri Bottle
Abdominal Binder/Support Brace
Kindred Bravely Postpartum Underwear
Colace Stool Softener
Ibuprofen
Silicone Scar Sheets
Boppy Nursing Pillow
Kindred Braveley Nursing Bra
Blue Gatorade – shown to help milk production
Hydroflask
Comfy Button up pajamas – I love the stars above brand at Target
I hope this list is helpful and that these items help your postpartum recovery be a little more comfortable. Rest, hydrate, and soak in the newborn snuggles, momma!