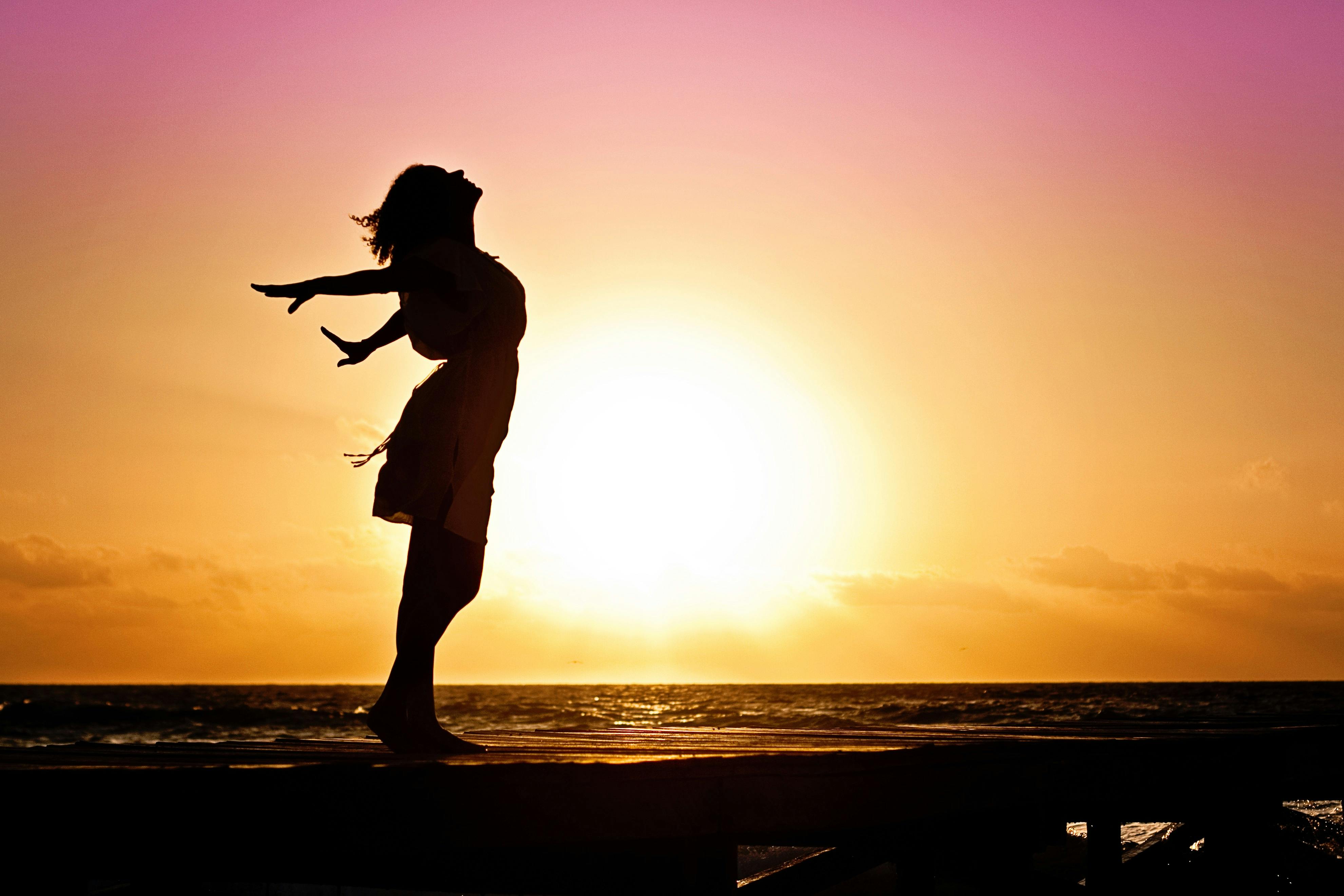 I've been a self-help kind of gal that likes to read books and take accountability. If I wanted something, I worked hard to earn it. I have evaluated ways that I could improve myself often. I'd assess my choices but then I would do them all for fear of making the "wrong" choice. Choices like, "Should I go for a walk right now or spend time with my family?" "Should I take a shower right now or clean the kitchen?" "Can I get a moment to breathe or should I go read a bedtime story to my child?" became the norm.  
When I found myself working harder than ever and feeling as though my days were running together without feeling joy, I knew it was time to seek outward help.
Earlier this year, I utilized therapy services. My therapist and I met over the course of a few months and she would ask questions that reframed my thinking. Two questions that have stayed with me: "What comfort does sadness give you?" and "What would happen if you didn't clean your home?"
I thought I'm supposed to do it all because I deserved this; that this is what I'm supposed to do as a "good" mother. My therapist's questions helped me to see that I don't have to do it all right now and certainly not all by myself; and also that my world wouldn't come to a halt. I discovered that if I surrendered and let things be or asked for help, I could be happy.
As an experiment, I didn't clean my home for a week. I communicated this with my husband before conducting this experiment because I didn't want it to be a complete shock. I learned from this experience that my home did not fall apart and that I gained more time to do the things that I wanted to do like yoga and walking. I also learned that my husband is my partner and is eager to help out as he wants me to experience joy. My happiness is his and vice versa.
It didn't sit well with me knowing my husband took on most of the responsibilities in the home even though I was the breadwinner. I wanted to find practical ways to give back to my family that wouldn't overwhelm me. I tried something different and looked deeper, this time at my spirit.
What I found in reading the Bible and watching YouTube videos was my lack of feminine spirit. According to Brenda Fredericks "The feminine is fully surrendered. She has me let go of control completely, let go of doing and become a servant to what is being called for. That means following my body and soul, following the flow of life, asking for what I want, and being open to receiving it." I felt more at peace with being more feminine as I allowed for God's blessings to take place. 
I started doing more feminine things like taking bubble baths, stretching in the morning, dressing nicely, putting on makeup (OK it's just mascara these days, but still it's an improvement!), and even speaking softly. I felt like I was taking care of myself and it was showing!  
As I began to feel and look better, I started to naturally share that joy with my family. I started listening more to my husband and participated in family activities without feeling overwhelmed. I have adopted the 'what will be to simply be' mindset and our whole family benefits from it. I am only in control of what I can do right now, the rest I leave to God.
If you're struggling emotionally, you don't have to suffer. I encourage you if you're hurting, to seek immediate medical professional assistance at 988. You can also confide in your church pastor/priest. Your employer may also provide benefits such as EAP (Employee Assistance Program). Please know that you are not alone and that there is help.