For Mother's Day this year, I asked for a membership to my local CrossFit. I loved this type of workout during college and grad school, and I needed the push of a coach in a class setting to provide the structure and discipline of working out.
You see, after my first two kids, I completely neglected my physical fitness. I ate whatever I felt like, and never exercised, and I don't think it's any coincidence that my mental health was at its worst when my physical health was low on my priority list. I tackled my mental health first and when that was improved, I made it my mission to get physically fit.
From May to October of this year, I enjoyed my workouts and my progress. While I didn't pay attention to any number on the scale, I paid attention to the shrinking inches all over my body and the heavier weights I was able to lift. I was getting stronger. My endurance was improving and I felt the best I've felt in a long time-physically and mentally.

Then I got a positive pregnancy test in October! I was thrilled for our caboose baby. But after one high-risk pregnancy and one miscarriage, everyone questioned whether I would continue CrossFit. With my doctor's blessing, I have.
While I still have morning sickness sometimes, and some other not-super-fun pregnancy symptoms, overall I feel amazing. I have CrossFit and my exercise regimen to thank for that. I feel powerful! I'm growing a new life but I'm also growing in strength and stability. I'm lifting moderate weights, scaling the exercises but completing them, increasing my heart rate, stretching my muscles and boy does it feel good!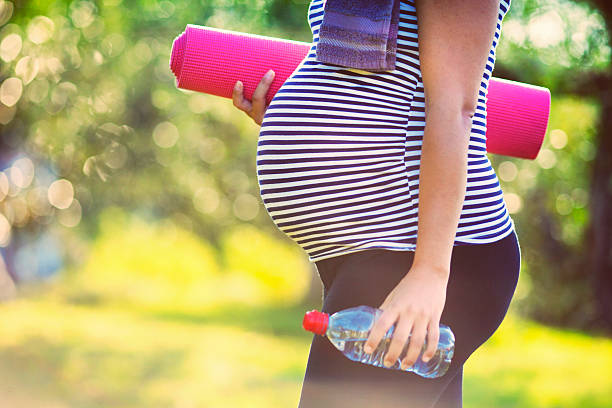 It gives me mental clarity and stress relief that helps me be a better mom and wife at home. It gives me pride in my body that I've never had before. As I said, it makes me feel powerful! This power makes me feel ready for the future -giving birth, recovering, and getting back in shape again! I feel like I can accomplish anything, and my workouts give me this strength physically and mentally. I never thought I'd be a proponent of exercising while pregnant. While I'm all about feeding your cravings (if you are craving that Dr. Pepper at midnight, you do you girl), I'm also about feeding your body and soul with the goodness that exercise will bring.